Roadmap, Community and Updates
Roadmap
We're excited to finally launch our public roadmap page which can be found as part of this doc portal or by clicking here: https://docs.tadabase.io/categories/roadmap
Community 
We've also recently started a new community using the beloved Discourse as our platform. Come join us at community.tadabase.io. As we've been growing we decided to invest our time in rebuilding a community on a platform that is better than what we were previously using. We've already seen very interesting community interactions. While this is a place for community to interact with each other we plan on being active on it as well. 
This community is not intended for reporting bugs, rather getting assistance from other Tadabasers. For bugs or other issues, please continue to report those to support@tadabase.io.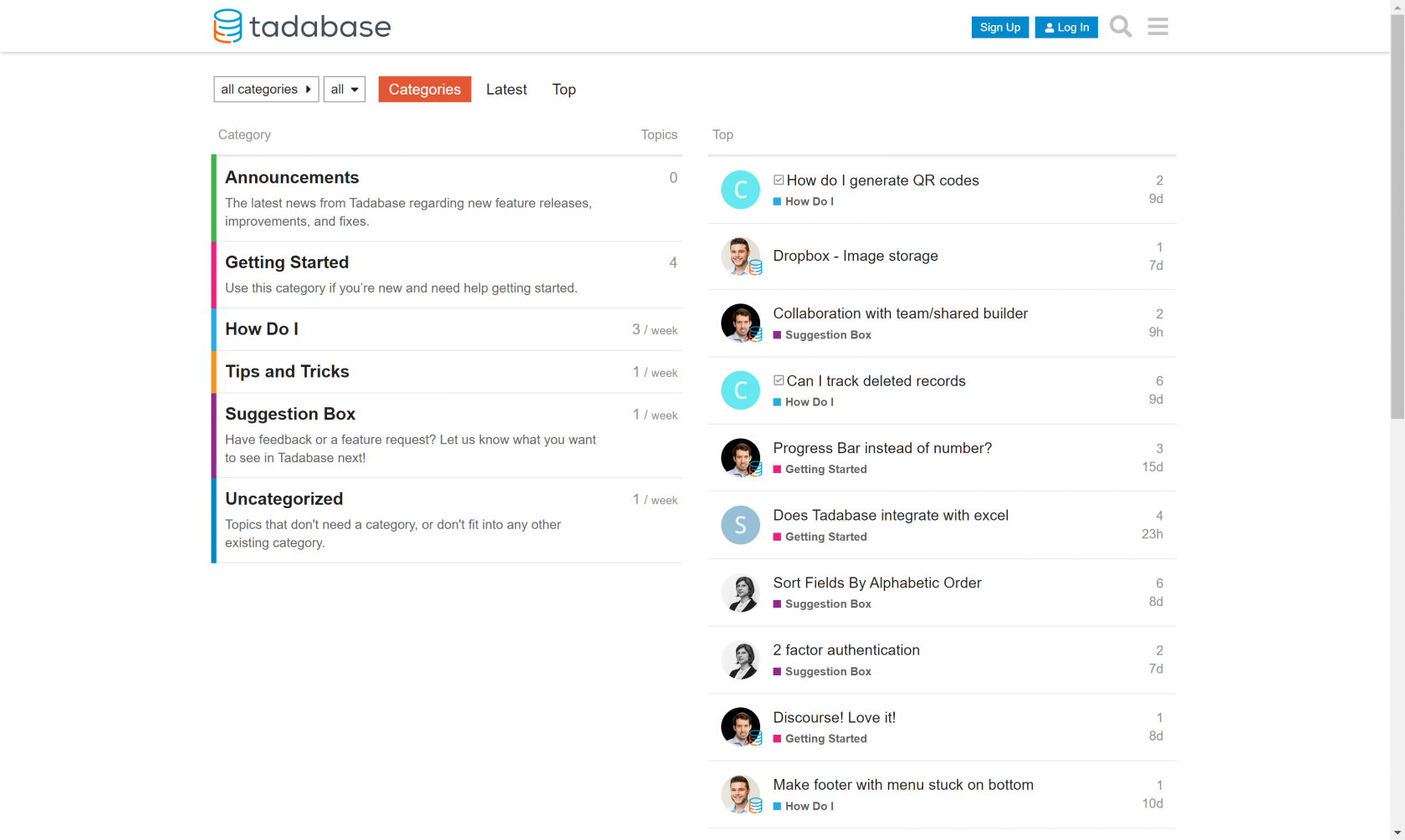 Updates
Similar to the Roadmap update above, we're looking to consolidate all our different services into a single portal so you can come to one place to see docs, roadmap and finally updates. We have therefore moved our updates from updates.tadabase.io to this same portal (which you're currently looking at). The updates.tadabase.io link will continue to work and route you here accordingly. 
Still to come - we will also be adding the developer portal as well as status pages into this one centralized platform.