Release of our updated builder
The updated Tadabase builder is here! Thanks to all of our incredible beta testers and their continuous feedback, we are finally ready to roll out the latest updates to our builder. The beta response has been tremendous and we are excited to release the updates to our entire Tadabase community.
Keep reading to view the list of updates that were added to our builder.
---
Builder Breadcrumbs
At the very top of the builder, we've added a breadcrumb menu so you can keep track of where you are within the builder and navigate throughout your app with greater ease.
---
Access data table's sub-menus from data table list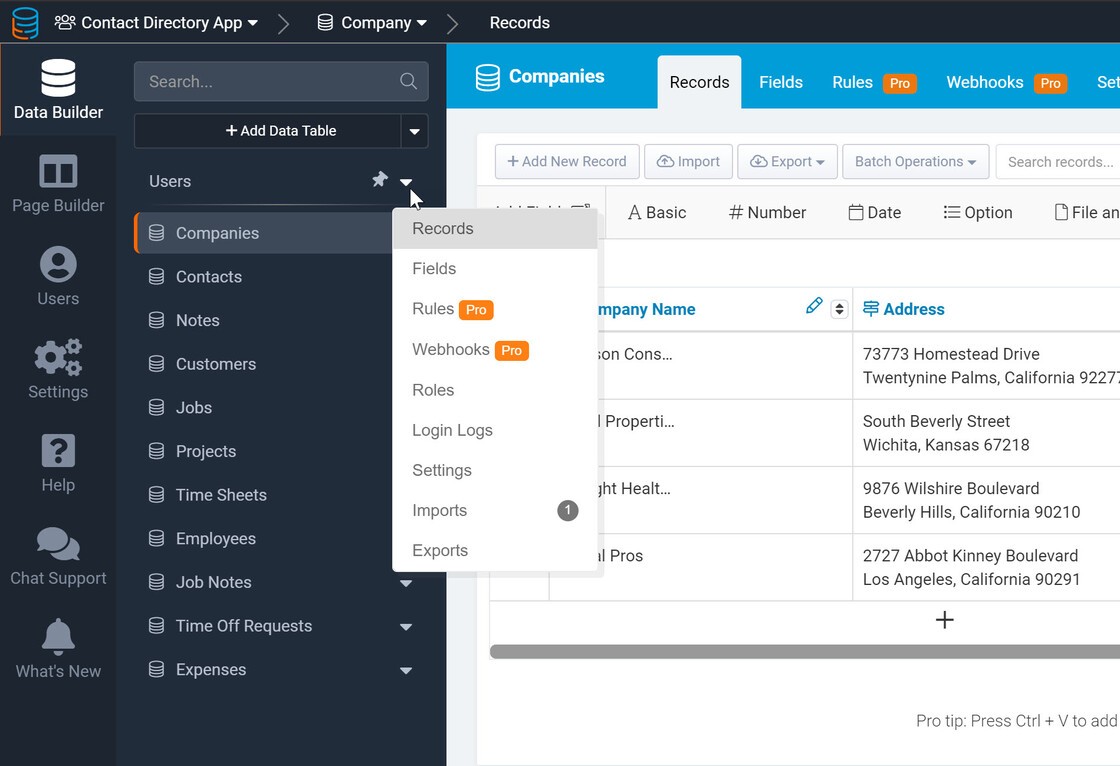 ---
Drag and drop improvements within components
We've optimized all movement within components for simpler resizing of columns and the ability to add fields directly to the top or bottom of any column.
---
Add components using dropdown
You can now add data and system components directly from within a column using the built-in dropdown menu.
---
Right click component to view menu
Right click on any component to open that component's dynamic menu.
---
See delete impact before you delete an item
When deleting a row, column, or component, see what else will be impacted by this delete before you confirm the delete.
---
Additional minor updates:
Double click a field and/or component to open it
See if a field is unique on the list of fields page.
Made a bad change, simply don't save your changes.
New Custom Footer code option to add footer code to your app.