Breadcrumbs
What are breadcrumbs?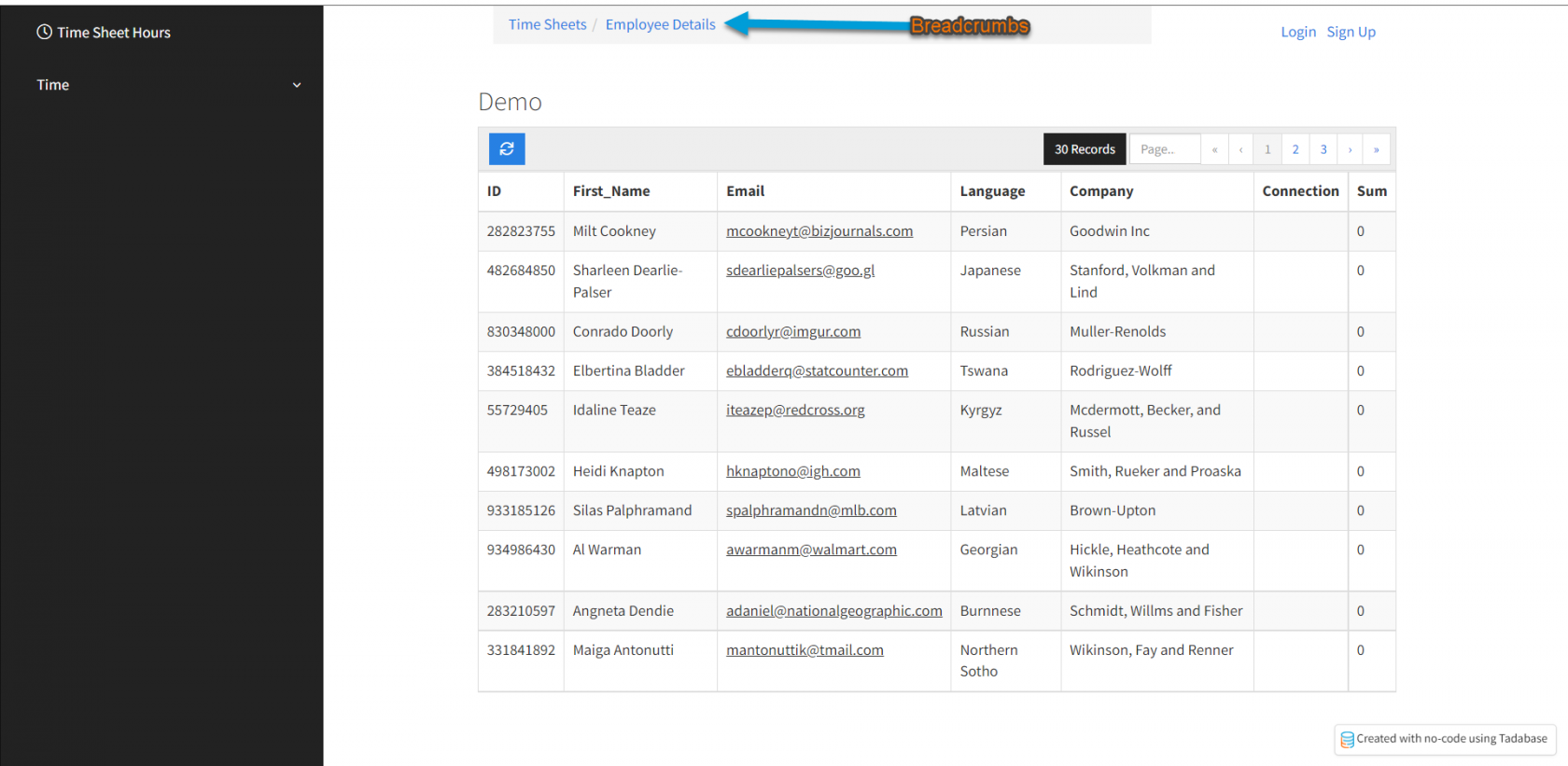 Similar to breadcrumbs commonly found on websites or web apps, this component enables users to track their location within your app and link back to parent pages of the currently viewed page.
Pages on the breadcrumbs component are listed in order of page hierarchy from parent pages to child pages listed in order from left to right.
Each page on the breadcrumbs component is a link that will route users to that page when clicked. The page name displayed on the breadcrumbs component can be edited within the Settings tab of each particular page within the Page Builder. Click here to learn more about naming and customizing pages within the Page Builder. 
Adding breadcrumbs
You can add a breadcrumbs component to a page or layout by adding it within an existing column, similarly to how you would add any other component. You can then select the breadcrumbs component from the list of System Components.
Simply selecting the breadcrumbs component from this list will add it to your selected column with no further configurations needed.